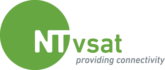 Everyone at NTvsat is driven by the passion for a connected world.
In a global market we help your business to stay connected.
You won't get lost - wherever you are.


Zixi Video Broadcasting
NTvsat is also able to provide you with video streaming over IP through the Zixi platform. This will allow you broadcast video content securely, flawlessly, with lower costs and at scale.
NTvsat
We are a german company who provides all services for satellite internet. Our goal is to connect remote locations with internet or your local network. We also provide internet for moving vehicles like ships, truck, trains or plains. Our main focus is Africa and the near East.
CONTACT
NTvsat
Alter Schlachthof 17
Karlsruhe
Germany
Phone: +49.173.699 09 74
sales@nt-vsat.de
www.nt-vsat.com