KU Band SES-14 Latin America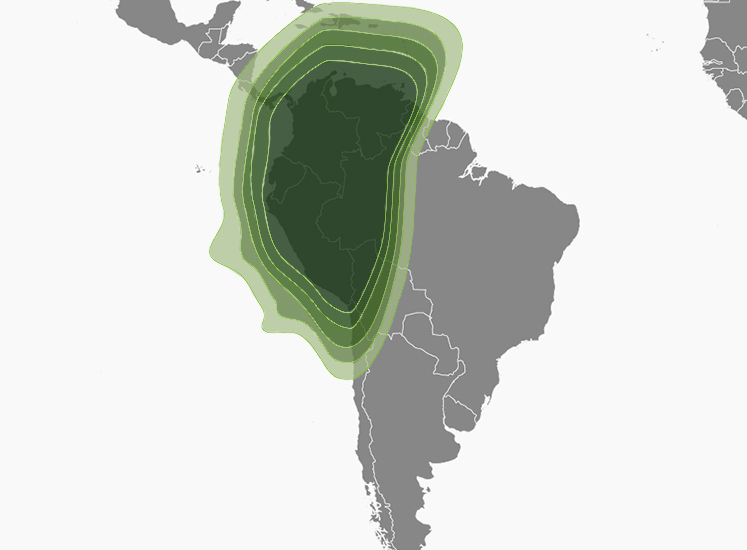 KU Band SES-14 Latin America Footprint iDirect Velocity Network
Our Ku Band SES-14 network is designed to serve the connectivity requirement over Latin America via satellite. The network works on iDirect-Velocity.
With developing markets in Venezuela, Columbia, Ecuador, Peru and other Latin American countries through globalization, the demand for connectivity in remote locations is growing. The requirements for these demands cannot be met with unstable GSM networks anymore. VSAT technology offers a much more reliable connectivity and therefore supports the ongoing developments in the best way possible. The Ku Band SES-14 beam is designed to provide video and data services in Latin America and the Caribbean.
As an example, this also allows mining companies and their contractors to have reliable communication not only for their operations, but also as a vital lifeline in remote locations. Voice, videoconferencing, corporate network and Internet access enable businesses to meet their daily needs and provide an important connection to family and friends at home for their employees.
Ku Band SES-14 service available in these Countries:
Costa Rica, Panama, Columbia, Ecuador, Venezuela, Dominican Republic, Haiti, Puerto Rico, Montserrat, Dominica, St. Lucia, Barbados, Grenada, Trinidad and Tobago, Guyana, Suriname, Frech-Guiana, Brasil, Peru, Boliva.
Minimal required VSAT equipment:
NTvsat
We are a german company who provides all services for satellite internet. Our goal is to connect remote locations with internet or your local network. We also provide internet for moving vehicles like ships, truck, trains or plains. Our main focus is Africa and the near East.
CONTACT
NTvsat
Alter Schlachthof 17
Karlsruhe
Germany
Phone: +49.173.699 09 74
sales@nt-vsat.de
www.nt-vsat.com