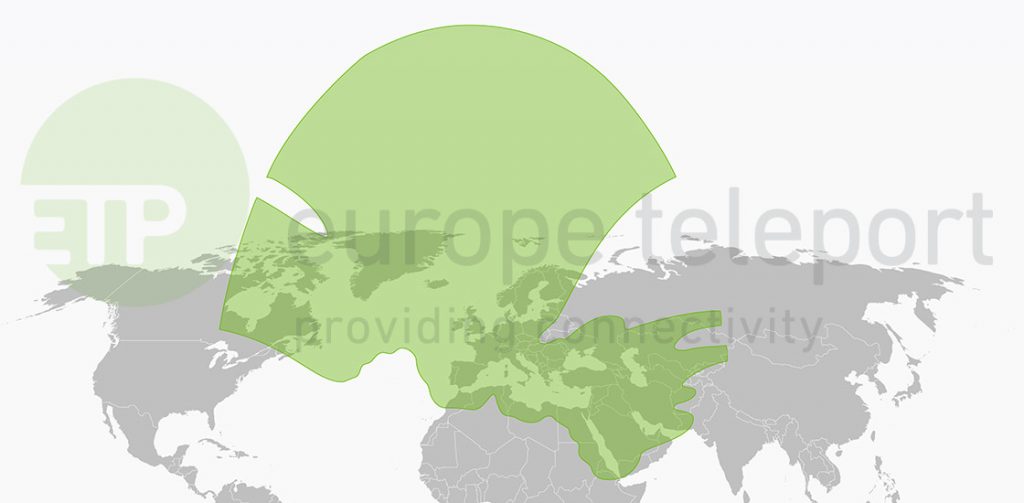 Service available in these Countries:
Albania, Andorra, Belgium, Bosnia and Herzegovina, Bulgaria, Denmark, Germany, Estonia, Finland, France, Greece, Ireland, Iceland, Italy, Kazakhstan, Kosovo, Croatia, Latvia, Liechtenstein, Lithuania, Luxembourg, Malta, Macedonia, Moldova, Monaco, Montenegro, Netherlands, Norway, Poland, Portugal, Romania, Russia, San Marino, Sweden, Switzerland, Serbia, Slovakia, Slovenia, Spain, Czech Republic, Turkey, Ukraine, Hungary, Vatican City, Tunisia, Libya, Egypt, Armenia, Azerbaijan, Bahrain, Georgia, Iraq, Iran, Israel, Yemen, Jordan, Qatar, Kuwait, Lebanon, Oman, Palestine, Saudi Arabia, Afghanistan, Pakistan, Turkmenistan, Uzbekistan, Kazakhstan
Satellite and Service Information
Orbit Location = 1° West
Payload Power = 10kW
Capacity = 6-9 Gbps
With the launch of Thor 7 on 26 April 2015 Telenor Satellite Broadcasting provides a 21 Ku-Band and 25 Ka-band transponders satellite for corporates as well as governments at 1° West Orbit. The life expectation is longer then 2030.
The 25 Ka-band spot beams cover the maritime areas sourrounding Europe, including the Mediterranean and Middle East up to Asia.  It's use is for TV distribution as well as communication channels, point-to-point connection and VSAT (iDirect, Newtec, UHP, Comtech) networks for  corporate customers.
Satellite Name: Thor 7
Status: active
Position: 1° W (0.8° W)
NORAD: 40613
Cospar number: 2015-022A
Operator: Telenor Satellite Broadcasting
Launch date: 26-Apr-2015
Launch site: Guiana Space Center
Launch vehicle: Ariane 5 ECA
Launch mass (kg): 4600
Dry mass (kg): 1800
Manufacturer: Space Systems Loral (SSL)
Model (bus): LS-1300
Orbit: GEO
Expected lifetime: 15 yrs.
Call sign:  Beacon(s): 12494.5 LHCP, 12495.5 LHCP, 20198 RHCP
Details
11 Ku-band transponders, dedicated to expanded broadcast services in Europe and additional Ku-band capacity for back-up. Ka-band payload to meet the growing demand for high-bandwidth broadband communications by the maritime industry and includes 30 fixed spot and one steerable beam over the North Sea, Norwegian Sea, Red Sea, Baltic Sea, the Persian Gulf, and the Mediterranean.
Minimal required VSAT equipment:
NTvsat
We are a german company who provides all services for satellite internet. Our goal is to connect remote locations with internet or your local network. We also provide internet for moving vehicles like ships, truck, trains or plains. Our main focus is Africa and the near East.
CONTACT
NTvsat
Alter Schlachthof 17
Karlsruhe
Germany
Phone: +49.173.699 09 74
sales@nt-vsat.de
www.nt-vsat.com