efComs efT-Series Inclined Orbit Tracking Systems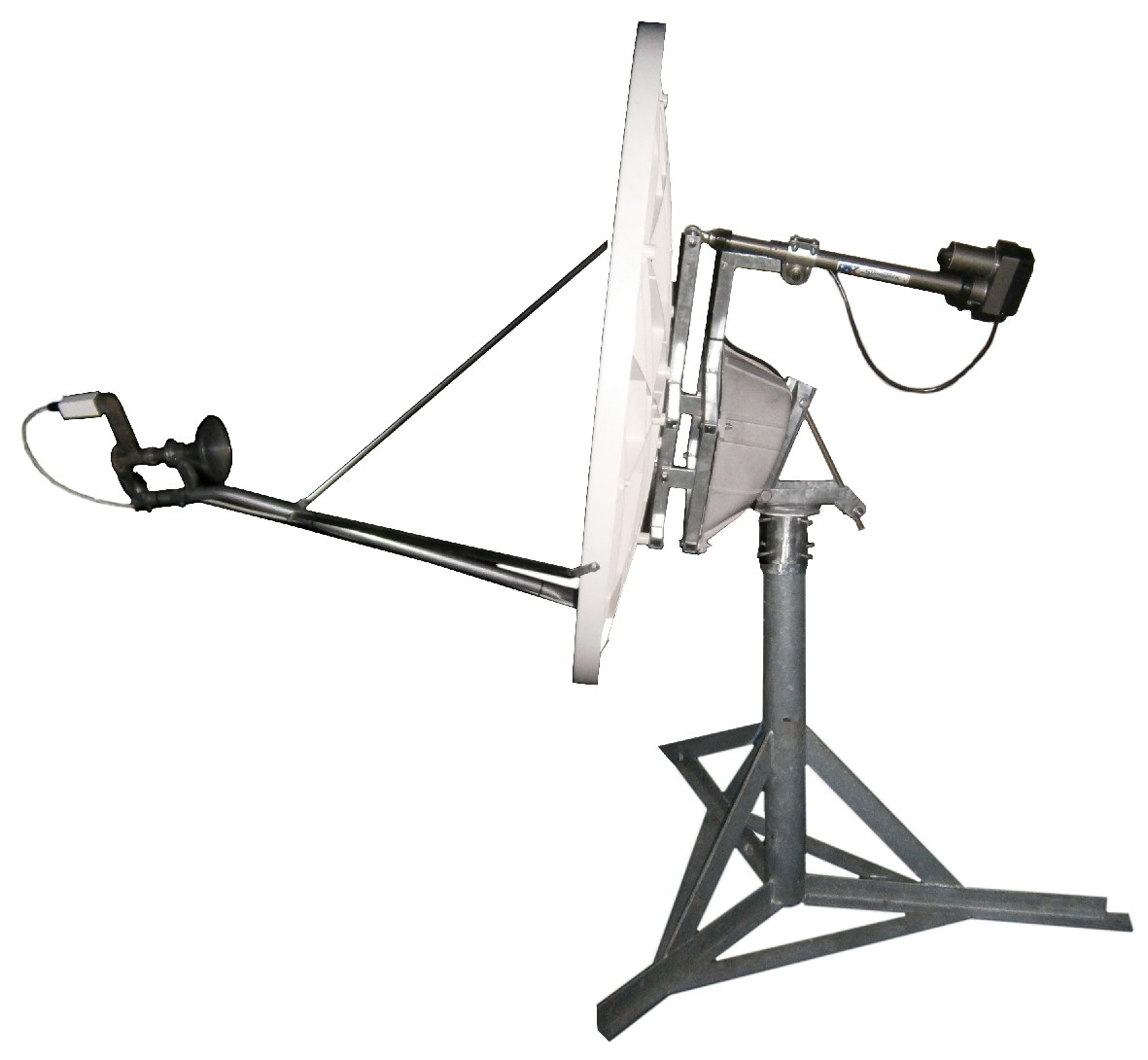 Inclined Orbit Tracking System:
1.2m, 1.8m, 2.4m
Tx/Rx versions
Rx only versions
Very robust operation Fast re-acquisition time Affordable – also for smaller bandwidth
Fully automatic
Easy to install
C-Band (1.8m and 2.4m)
Ku-Band (1.2 and 1.8m)
efComs efT-Series
Inclined Orbit Tracking Systems
The efT-Series of Inclined Orbit tracking systems enable also smaller bandwidth users to obtain the benefits of low-cost inclined orbit capacity – at very affordable costs.
The Installation is easy and only requires a few more work steps compared to deploying a normal VSAT antenna. Once the system is deployed, it can automatically start operation without further manual intervention. Different tracking algorithms can be used, but most users will choose the most simple and efficient version, where the system records the satellite movement and further follows this orbital curve.
If due to adverse conditions, the connection might be lost, re-acquisition will only require max 2 minutes. In case the satellite might change its track, the system can recognise this within reasonable limits, and adjust its tracking curve accordingly.
The tracking controller is accessed via an easy to use WEB GUI.
In combination with the efR-Series of Demodulators or efM Series of satellite Modems, the tracking system can be driven from the integrated controller, and use the full features of efficient Communications.
NTvsat
We are a german company who provides all services for satellite internet. Our goal is to connect remote locations with internet or your local network. We also provide internet for moving vehicles like ships, truck, trains or plains. Our main focus is Africa and the near East.
CONTACT
NTvsat
Alter Schlachthof 17
Karlsruhe
Germany
Phone: +49.173.699 09 74
sales@nt-vsat.de
www.nt-vsat.com